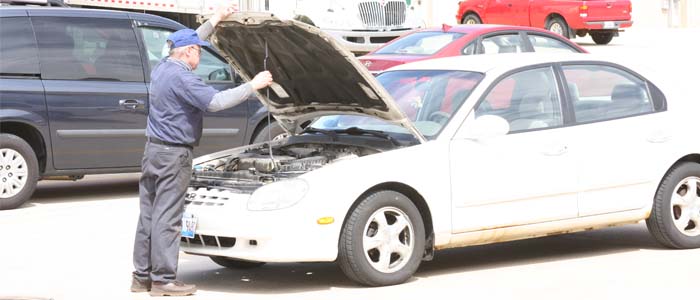 Oil and Filter – Time for a Change

Motor oil and essential fluids are the lifelines of every vehicle. If they are clean and of the right consistency, your vehicle will continue to run smoothly. At Nelson's Auto Repair, we encourage all vehicle owners to change their oils routinely. Neglecting this can place your car at risk and even shorten its lifespan.

Oil and Filter – Time for a Change

The oil change frequency depends on the make, model, and manufacturer of the vehicle. Companies provide detailed instructions in the user manual, and mention oil change frequencies on their website, and our technicians can also provide this information. Being diligent will help you preserve the car's warranty and maintain its performance.

Driving Conditions and Circumstances

Driving conditions and circumstances also play a vital role in oil change. If you drive in rough conditions, your vehicle will require more frequent changes because the engine has to work harder in such circumstances. Check the oil level regularly and make sure it remains steady. If the level drops too quickly, your car may have a leak, or the engine may be burning oil. If you need to replace more than a quart of oil every time, let our technicians know. They will conduct a thorough examination of your car to determine the cause of this loss.

Checking the Quality of Your Oil

If your oil has bubbles, foam, or looks milky, bring the car to us immediately. This is a sign of fuel or water contamination, and it can cause severe problems for your vehicle. Keep an eye on the motor oil's consistency to make sure it isn't compromised. A poor quality oil won't be able to protect your engine from friction.

If you have been searching online for Naperville car repair services, don't hesitate to get in touch with Nelson's Auto Repair at 630 355 4456 or contact us.